Organizations recognize data is what fuels digital transformation, and are looking for new ways to unlock the value of their data and accelerate their journey to AI. That is why 80% of them view AI as a strategic opportunity.  Yet, only 19% of organizations understand the data required for AI. Successful organizations apply a prescriptive approach to climbing the ladder to AI, based on a unified architecture that delivers everything they need for enterprise AI, on any cloud.  In this session, listen to IBM's point of view on climbing the ladder to AI and hear how some of our worldwide clients' approach to managing the full lifecycle of AI, and the essential lessons learned on their journey to drive smarter decisions throughout the organizations.
————————————————————————————————————————————————————
Speaker Bio
In this role, he has European responsibility for the sales, strategy, management and delivery of IBM's Cloud & Cognitive Software including Hybrid Data Management solutions, Unified Governance & Integration solutions, Data Science & Business Analytics solutions, Management & Platform solutions, Integration & Development solutions & Digital Business Automation solutions used by over 35,000 clients throughout Europe to run their enterprises efficiently and securely and to deliver engaging experiences for customers and employees, for Private, Public, Dedicated, Local clouds and on premise solutions. In this role Mr Brown also oversees all of the Software Client Leaders and Dealmakers for Europe.
Mr. Brown's previous senior leadership roles in Software include VP WW Hybrid Cloud Software, delivering global sales, strategy and management of IBM's Hybrid Cloud Software including Pure Application, ITSM, WAS, DevOps & Testing, Messaging, Integration, Mobile API Economy, Process Transformation & Video Services Software used by over 50,000 clients. He was also previously the VP WW Sales Systems Middleware & Director of Worldwide Sales Cloud & Smarter Infrastructure, delivering PaaS and on premise software for major customer engagements worldwide. He was also previously, Business Unit Executive Cloud & Smarter Infrastructure Software Canada, responsible for driving the Sales, management and strategic direction for IBM's Tivoli middleware technologies. Additionally he was the Software Business Unit Executive for IBM Financial Markets Software Business in the UK based out of London in the mid 2000's covering a number of Financial clients delivering IBM software solutions across all middleware brands.
Mr Brown has also extensive experience in Services having worked as the Strategy leader for Global Technology Services in Canada part of the board of executives in that business. He also served as Business Unit Executive, Global Technology Services Business Continuity & Resiliency Services IBM UK through to 2010. In this role, he led IBM's Integrated Technology Services and managed the company's resiliency and delivery efforts. Mr. Brown joined IBM in 1994 in the UK as a systems programmer trainee in the Warwick Laboratory.
Mr. Brown holds a BSC in Computer Science from Edinburgh Napier University and an MBA from Henley Management College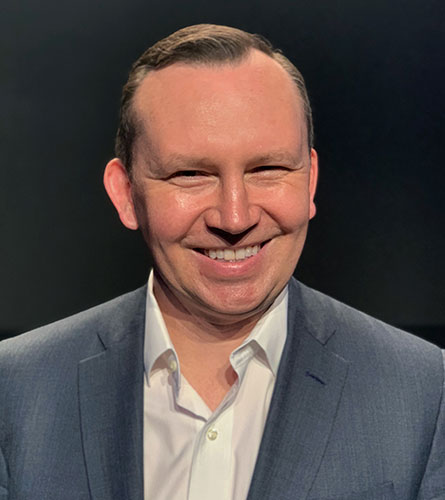 September 26 @ 08:30
Plenum
Andrew Brown – Vice President IBM Cloud & Cognitive Software Europe | IBM