Being competitive in the digital era will be impacted by your data management strategy and your organization's data literacy.
Key Takeaways
During 30 minutes we will show facts why you become more competitive as a digital leader when mastering data on strategy level to succeed building a stable foundation. We will also show pragmatic examples on different types of strategies and how they can impact your business. It is about using your brain, not your guts and having business driven data strategy – not data driven
————————————————————————————————————————————————————
Speaker Bio

Hailing from northern part of Sweden, Tobias has a background within logistics, gaming and event industy but has since 2005 focused on information management in various forms, where master data has been a key area. Tobias started working as a consultant during 2005 with primary focus to develop master data capabilities on various levels.
Tobias started his career at Acando as a SAP consultant with focus on product masterdata in 2008 and later moved into advisory services in area of information management. Tobias has experience in most data domains, multiple MDM plattforms and been supporting in developing "CDQ Data Quality Framwork" with Fraunhofer Univeristy. Now part of CGI via aquisition 2019 and manager of an advisory consulting unit focusing on digital tranformations and also works with CGI's master data offer in Scandinavia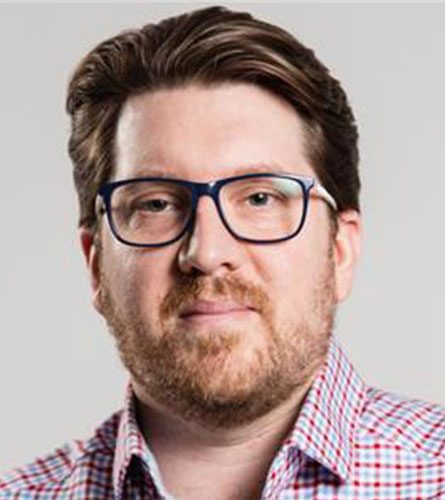 September 26 @ 11:40
Stage 1 | Data Strategy & Governance
Tobias Nilsson – Director Consulting Services | Acando