Session Outline
Is your organization utilising data to achieve its full potential? How can your business better leverage its data assets? Join our roundtable discussion to hear Lenka Studnicna and Nick Stammers outline business opportunities which can deliver considerable benefits across any industry or location. 
During this session, we also look forward to hearing from you. What are your use cases? How have you tackled challenges in the past to deliver greater business value?
Key Takeaways
Discuss how to achieve better data quality through AI & aAutomation

See the way forward: how to stop relying on intuition or anecdotal evidence, and gain real insight for data-driven business decisions

Learn how others understand and govern their data landscape, and provide high quality data to different systems and users
————————————————————————————————————————————————————
Bio
Lenka Studnicna – Platform Product Manager & Nick Stammers – VP of UK & EMEA | Ataccama
As the Platform Product Manager at Ataccama, Lenka has more than 10 years experience in Data Governance and Data Quality Management. She started as a consultant; understanding and assessing customer requirements in the DG area, as well as designing optimal solutions and leading project deliverables. Later, through her knowledge of the market along with a great interest in new technology trends, she leveraged her experiences to help build the Ataccama ONE platform.

Nick is responsible for the growth and development of Ataccama's UK & EMEA business. Leading the delivery of software and services, Nick helps customers leverage the full potential of Ataccama's solutions. Previously, Nick ran a specialist consulting firm delivering regulation, risk and finance programmes for the global (re)insurance market. Nick has also held senior roles in leading financial services consulting and software firms.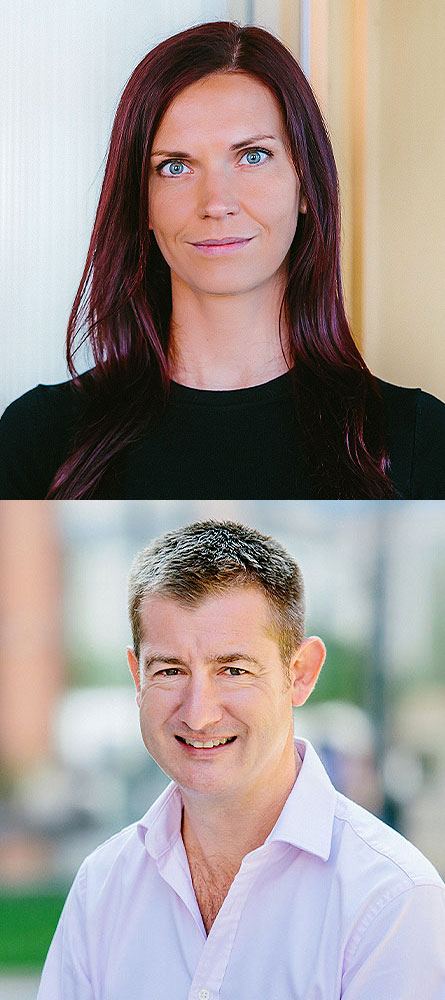 February 9 @ 10:35
Day 1 | 9th of February
Lenka Studnicna – Platform Product Manager & Nick Stammers – VP of UK & EMEA | Ataccama