Session Outline
Discuss the pro's and con's of SAP analytics provisioned in the Cloud, understand the challenges that have and continue to prevent SAP analytics outside of the SAP ecosystem and how can business leverage this data with additional data from their organisation in near real-time.
Key Takeaways
Simplicity

Roadmap to success

Understand the benefit of Automation to accelerate time to insight.

Take advantage of Modern Data Warehouse Architecture
————————————————————————————————————————————————————
Bio
Adam Mayer – Senior Technical Product Marketing Manager | Qlik
Adam is in The Global Product Marketing team at Qlik, responsible for CDC Streaming. He is experienced in covering the entire Qlik product portfolio and has delivered the company's Internet of Things (IoT) and GDPR go-to-market strategy.
With a strong technical background in computing, underpinned by an incisive engineering perspective, Adam is an avid follower of new technology and holds a deep fascination of all things IoT, particularly on the data streaming and analytics side, and loves finding new ways to make it as translatable, visual and understandable to as many people as possible.  
Adam is passionate about the space and believes that IoT data needs to be approached with an open mind, rather than looking for an answer. It needs to be interacted with for hidden insights and gems that organisations might not have thought about looking for. 
He has over 20 years of B2B customer facing experience within the IT and automotive sectors, having previously held positions at Canon, Sony, Tevo, Fujitsu and Toshiba. 
Adam lives in Sandhurst, UK, with his partner, daughter and cats.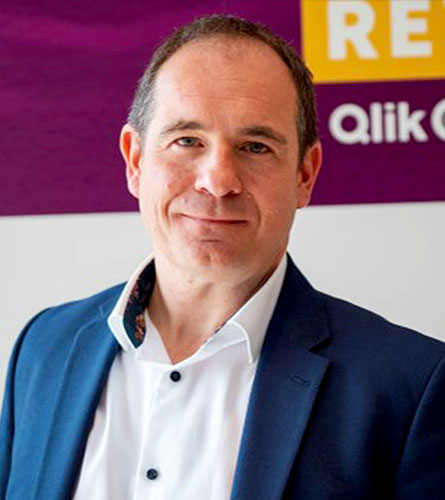 February 10 @ 10:35
Day 2 | 10th of January
Adam Mayer – Senior Technical Product Marketing Manager | Qlik