Session Outline
The use of data and analytics in the cloud is no longer an aspiration, it's a reality. Most, if not all, enterprise organisations already have multiple workloads in public and private clouds. The challenge is maintaining control over data. This is not only in terms of cost, security and governance, but also in balancing the relentless demand from the people who want frequent access to the data they need at speed. Let's not forget that despite the benefits of cloud, many workloads will remain on-premise now and for the future. A hybrid cloud approach to data management for analytics seems like the answer but is it just another buzzword or is it something that enterprises can truly leverage to help their business drive more value from data? This exclusive roundtable is your opportunity to discuss and explore hybrid cloud architecture and the impact it has on people, technology and performance with your peers.
Discussion points
Discuss how manage data and analytics across the hybrid cloud
Maintain control over your data and avoid lock-in with cloud vendors
Explore how to balance agility and speed for data users with security, governance and control
————————————————————————————————————————————————————
Bio
Paul Mackay – EMEA Cloud Lead | Cloudera
Paul Mackay is the EMEA Cloud Lead at Cloudera
At Cloudera, we believe that data can make what is impossible today, possible tomorrow. We empower people to transform complex data into clear and actionable insights.

To that end, we deliver an Enterprise Data Cloud for any data, anywhere, from the Edge to AI. Powered by the relentless innovation of the open source community, Cloudera accelerates digital transformation for the world's largest enterprises.
Paul Mackay works within the Cloud team who are responsible for articulating the technology strategy for Cloudera in EMEA, working with counterparts globally, to ensure that the benefits of the Cloudera CDP platform is understood by both customers and business partners alike. As a broad theme, Mackay shows how the Cloudera data platform allows organisations to store, analyze, stream and ultimately derive value from data using solutions such as Data Warehouse and Machine learning, from the Edge to the DC to the Cloud. 
Prior to joining Cloudera, Mackay was the EMEA CTO at Dell Technologies responsible for their Cloud Platforms, CI and HCI solutions. Previously his background was in pre-sales and professional services consultancy, working for some large IT organisations as well as running his own company for many years. Mackay has over 20 years' experience in the IT industry.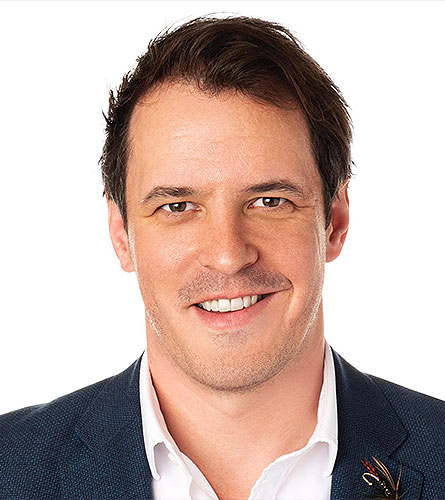 February 10 @ 10:35
Day 2 | 10th of January
Paul Mackay – EMEA Cloud Lead | Cloudera