Session Outline
The amount of data is increasing exponentially and for companies to be able to benefit from it, they need to successfully build robust scalable data platforms.
Heikki Nousiainen (CTO, Aiven) will give an intro on building a scalable data infrastructure / data pipeline. Key parts of his talk will refer to:
common data pipeline tasks & components 

motivations & benefits on selecting Open Source
Afterwards Heikki will have a fireside chat with Matti-Pekka Laaksonen (Data engineer, Wolt). This will be a conversation around what Wolt's biggest challenges were when building their data pipeline and how they overcame them.
Key Takeaways
The challenges with data management are both technical and temporal

Open Source is the best bet to meet the data management challenges

A host of good Open Source database solutions can help to meet the data storage and access needs

You can leverage a host of managed service providers or build your own capability

With Open Source, you have the option to revisit that choice at any time
————————————————————————————————————————————————————
Bio
Heikki Nousiainen – CTO | Aiven
Heikki Nousiainen is the CTO and co-founder of Aiven. Prior to co-founding Aiven, Heikki held a Software Architect role at F-Secure, pushing for cloud transformation and improved development productivity with DevOps. Heikki has a background in Software Engineering, but has also worked as a Information Security Specialist at TietoEnator, consulting and performing information security assessments. Heikki has a passion for software and Open Source, and regularly presents in Open Source events. Heikki also runs the local Apache Kafka Meetup in his hometown, Helsinki.
Matti-Pekka Laaksonen – Data Engineer | Wolt
Matti-Pekka Laaksonen is a data engineer working at Wolt. With an earlier background in civil engineering and transportation analytics, for the past years he has been building real-time data infrastructure with tools like Apache Kafka and Pulsar. In Wolt's Core Machine Learning and Data Engineering team he has been developing and maintaining the Kafka Connect -based data ingestion platform that powers warehousing, reporting and machine learning. The team's focus is on building tooling to empower other teams to own their data pipelines, supporting a shift from a centrally managed data platform towards a mesh-like architecture.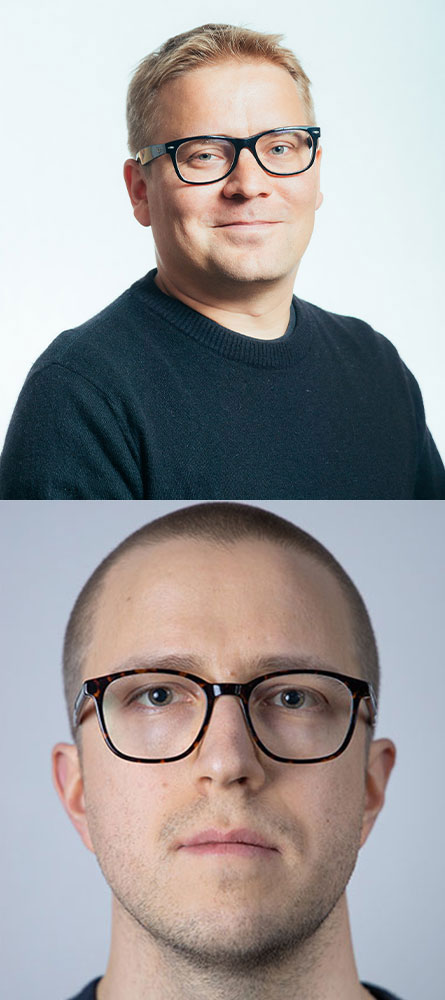 February 10 @ 13:45
Day 2 | 10th of January
Heikki Nousiainen – CTO | Aiven, Matti-Pekka Laaksonen – Data Engineer | Wolt