Session Outline
Given today's rapid pace of data creation and consumption, the new generation of Chief Data Officers need a single solution to view and monitor their data assets globally, across different sources and types of data. CDOs are responsible for automating the discovery of new assets, monitoring the quality of existing data, and remediating any issues. They've historically relied on manual methods and siloed tools to patchwork their data governance solutions. However, this is increasingly changing, as companies build enterprise data programs that leverage AI-powered data discovery to bring data assets together in one catalog. Advanced AI and machine learning techniques that automate data discovery and identification — plus manage petabytes of data at rest, in motion, and in use — powers the modern data governance solution: from data quality to data lineage and stewardship.
Key Takeaways
Learn how to modernize manual data governance processes with AI/ML technologies.

Discover strategies utilized by enterprise data programs to comply with regulations and monetize their assets.

Hear use cases and benefits that rely on AI/ML data discovery techniques for finding and linking data together.
————————————————————————————————————————————————————
Bio
Peggy Tsai – VP of Data Solutions | BigID
Peggy Tsai is currently Vice President of Data Solutions at BigID. BigID is an advanced AI data discovery platform that helps enterprises identify and protect their customer and entity information on structured and unstructured sources. BigID is built entirely on APIs which are used to create apps for use cases related to ensuring data privacy compliance, reducing data security breaches and improving data governance.
Peggy has over 18 years of practitioner experience in data management, stewardship and governance in the financial services industry. Prior to joining BigID, she was Vice President of Data & Analytics at Morgan Stanley where she helped run the data governance program across the Wealth Management division. She held various positions at Morgan Stanley where she supported the data science teams on analytical data governance and led a project team to document data lineage and business definitions across enterprise systems in order to comply with Basel regulations. Peggy was also Data Innovation Lead in the Enterprise Data Management group at AIG. She was responsible for implementing enterprise data management practices to support Anti-Money Laundering, Solvency II and GDPR in the Latin American region and Commercial line of business. Peggy also worked at S&P Global Ratings where she held various positions in enterprise data group and technology in order to drive the value of data between the business and IT.
Peggy has a Masters in Information Systems from New York University and a Bachelors of Arts in Economics from Cornell University. In her spare time, she tweets and writes about her favorite topics including data governance, women in data and the future of fintech.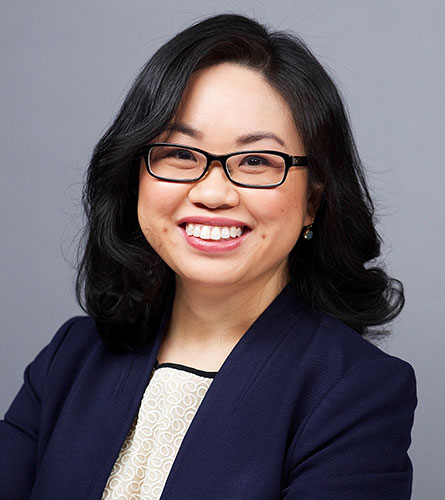 February 9 @ 11:45
Day 1 | 9th of February
Peggy Tsai – VP of Data Solutions | BigID