Session Outline
This session is to help Data Management professional successfully deliver Data Management propositions.
There is consensus that Data is a critical asset for any organisations just like People and Technology. 
The burning question is not the 'Why' but the 'What' and 'How' to deliver a successful Data Management propositions. 
The scorecard for successful delivery of Data Management proposition is concerning – it is behind the curve! 
Various reports and articles from Gartner, Harvard Business Review, and McKinsey etc – how many organisations are falling to unlock the value of their Data. 
The emergence of Data Management function and the Chief Data Office (CDO), there are increase number of data breaches, data privacy and compliance issues, data silos, low data quality, lack of data Governance and control, data technology unreliability, low data literacy and the lack of data management return of investment (RoI) etc. 
The challenge is how and what Data Management professionals can do to unlock the value of their data to deliver their strategic and operational objectives.
Key Takeaways
The foundational tips to successfully deliver Data Management propositions.

The How to deliver Data Management propositions in the business.

The What to deliver Data Management propositions in the business.
————————————————————————————————————————————————————
Bio
Abel Aboh – Former Data Management Lead | EasyJet
Abel is a high performing Data Management professional with working experience across various industries and sectors in the United Kingdom.  Abel is a self-confessed Data Management Influencer and Champion who is passionate about the Data Management profession not just in the United Kingdom but across the globe. 
Abel is a Data Management professional with unique Human Resources and Data Management experience. He is intentional about transformation – people, process, technology, and innovation with data, making complex things become simple. 
He believes Data Management is a science and art where human psychology and relationship is important. 
Abel is a Diversity and Inclusion champion both in the communities and workplaces. He's a keen traveller who enjoys exploring and learning about new cultures and engaging people. He enjoys Reading, Arts, Polo, Technology, African, Roman, Gothic, Renaissance and Neoclassical architectures, Football and Athletics games.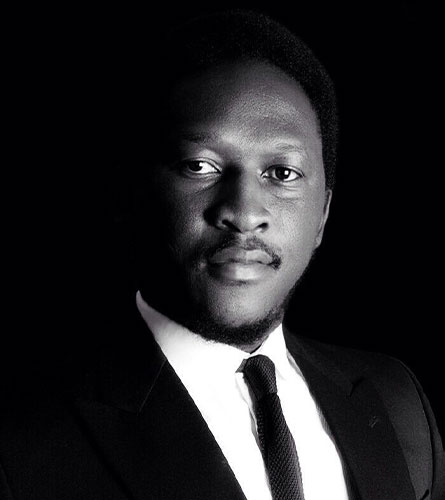 February 9 @ 12:45
MEA Day 1 | 9th of February
Abel Aboh – Former Data Management Lead | EasyJet