Session Outline
Data would be the ticket to play in the Digital economy. Traditional ways of governance are rather too slow and sometimes not applicable to the data sets deemed relevant in this AI world. Hence, totally different approaches to Data Governance & Quality are needed to bring more acceptance within organizations to not only enable business units on this journey but also accelerate.
Key Takeaways
Thinking of a governance model outside the box

Include & Empower stakeholders for them to identify future steps

Create Acceleration Road rather than implementing it for them
————————————————————————————————————————————————————
Bio
Girish Agarwal – Director AiLab | Husqvarna
Completed bachelors in information technology and masters (MBA) in marketing and systems before starting to work as a consultant with IT setup and management within areas like supply chain, manufacturing, finance, sourcing, sales and marketing, human resources, product lifecycle management, etc. Have been responsible for solution and enterprise architecture across organizations with emphasis on IT strategy and business processes. Have held various technology positions during the last few years for digital transformation and new business model adoption within the company concentrating upon platforms, data driven services and AI. Currently responsible for Husqvarna Group AiLab organizationally and operationally, I am also a PhD fellow at KTH-Stockholm researching around how AI Technology is transforming value perception with customers and disrupting existing business models.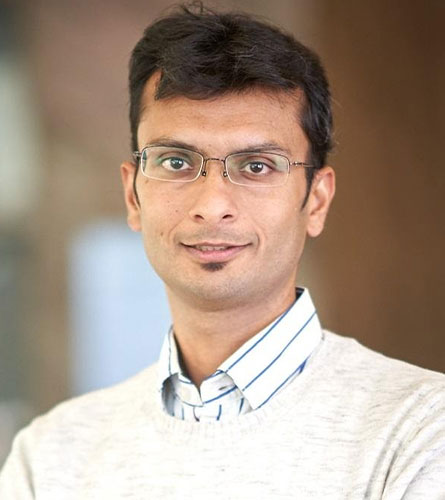 February 9 @ 13:10
Day 1 | 9th of February
Girish Agarwal – Director AiLab | Husqvarna