Session Outline
The talk will give light on many challenges and solutions how can we deal with the information overload and how can governments distrust their data system produce more insightful data and analytics. We will also shed light on some of the use cases in the UAE in transforming and leveraging big data in our official statistics to create future indicators .
Key Takeaways
Innovation is key to stay relevant as NSO's and government data providers 

Creating partnerships with the private sector is key to our
————————————————————————————————————————————————————
Bio
Latifa Alshehhi – Head of Algorithms Development and Analysis | FCSC, Ministry of Cabinet Affairs (Federal Competitiveness and Statistics Center)
Latifa is a data enthusiast, she is currently the Head of Algorithms Development and Analysis at the Federal Competitiveness and Statistics Center. As part of her responsibilities and duties, she is in charge of Digital transformation of the Statistical business, using emerging data sources and most recent data technologies. Her portfolio of work includes the UAE open data portal" bayanat.ae", enabling statistical data exchange "Emirates Data Network",  leading Big data projects in collaboration with the private sector in addition, enabling the Data science community in the UAE.
Prior to that, she worked as an Assistant Manager in the Emirates Islamic bank focusing on relationship management and branch operations.
She is also members in various international groups such as the Bureau of the United Nations Global Working Group of big data, member of the UAE Advisory Committee of The Hope and a member of the UAE Chapter of Singularity University and the UAE representative in the ISI committee for women in statistics.
Latifa also holds a Master's Degree in Business Management from the Canadian University. Bachelor in Business from Zayed University Dubai. She is currently enrolled in UAE Government leadership Program and has completed many international and local courses such as Governance of Artificial Intelligence program from Mohammed Bin Rashid School of Government.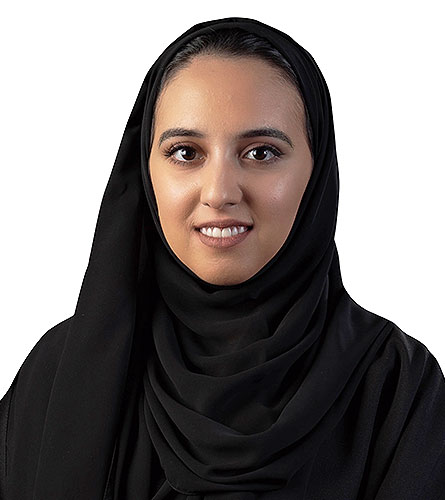 February 10 @ 14:10
MEA Day 2 | 10th of February
Latifa Alshehhi – Head of Algorithms Development and Analysis | FCSC, Ministry of Cabinet Affairs (Federal Competitiveness and Statistics Center)